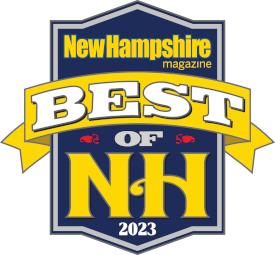 Best of NH
Thank you for voting us Best Gourmet To Go and Specialty Food Store in the 2023 New Hampshire Magazine Best of NH awards!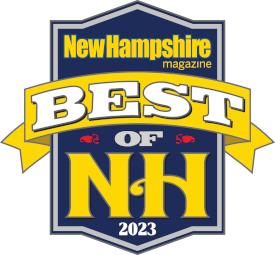 Store Hours
Monday - Friday 9am to 6pm Saturday 9am to 4pm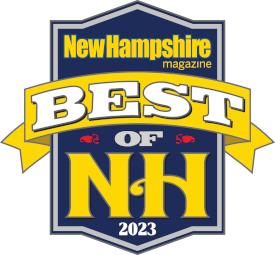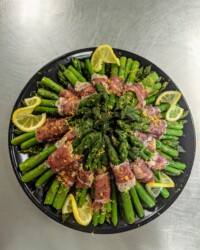 Whether you're planning a small gathering or a larger celebration, Angela's offers a variety of menu options to create a special event.read more →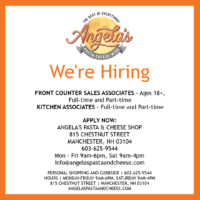 We are hiring, all positions and all shifts. Join our team and become a part of the Angela's family!
Please email us your resumes or stop by Angela's to apply.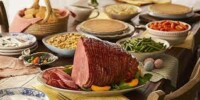 Finally!! Our Easter menu is now available on the "read more" below. We are ready to take your order at the store or on the phone, 603-625-9544. You can come in and fill out the form and we are happy to answer any questions!read more →

Sign up for our Daily Menu Alerts and Wine Menu Today!
News & Events
Rogue River Blue Cheese has arrived!
A very SPECIAL cheese arrived today…✨ The queen of blue cheeses ~Rogue River Blue~ This cheese is one of the most celebrated cheeses in the United States. It was very hard for us to come by but we are...
Contact Details
815 Chestnut Street Manchester, NH 03104
(603) 625-9544